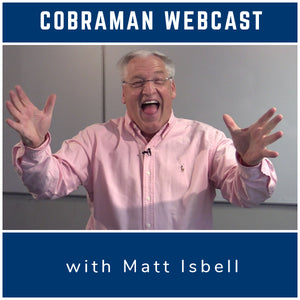 Webcast Topics!
An exhaustive examination of all aspects of the COBRA Qualifying Event notice!
The QE notice is in fact a "contract offer" so you better know whats in it!
Hand delivery, mail, and e-mail notice procedures - they all work together!
Reviewing all 13 parts of the notice as detailed by the 2004 regulations!
Adding the additional 10 "street level" requirements the DOL didn't think about! 
Understanding the legal concept of "tolling"  and how it applies to COBRA procedures!
Notifying grandma and grandpa upon the death of your employee!
Knowing when to use the "Double I" notice rules!
Deleting the words "identical" and "same" from your COBRA vocabulary!
Drafting the required IRS COBRA standard operating procedures notice manual!
If you are using certified mail - STOP!
What to do when a COBRA QE notice is returned by the USPS!
Watch on-demand (Original Broadcast from 03/25/2020)